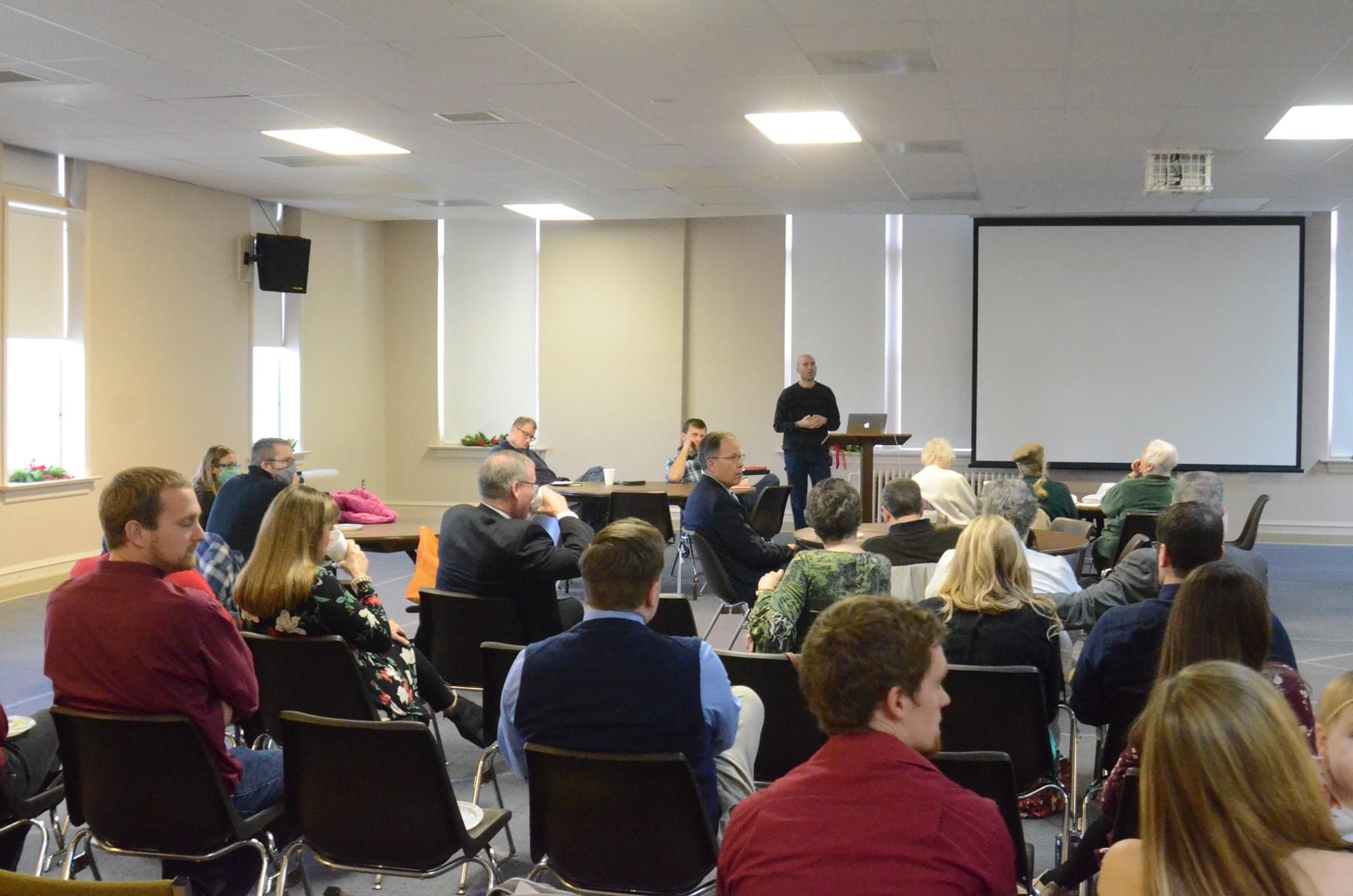 The Adult Christian Education Committee of RPC exists to promote life-giving spiritual growth by providing both sound and practical biblical teaching so that we might faithfully apply it to daily life.
Adult Sunday school offerings at RPC are under the guidance of the session through the Adult Christian Education committee. Each September, a CAFE (Church And Faith Essentials) offering brings all adults together in a 13-week study on topics such as Old and New Testament Surveys, Reformed Doctrine, Church History, Apologetics, and Gospel Centered Living. This class typically meets on the third floor and includes light snacks and a chance to fellowship together as we learn about God's Word, His Church, and living in a world that is under His authority.
For Winter and Spring quarters, classes are smaller, consisting of two or three offerings from January to March, then April to June. Topics for these classes are Bible and book studies, doctrinal issues, and concerns in Christian living such as parenting, marriage, hospitality, and many others. Summer brings a break from the weekly Sunday school classes but includes fellowship hour following worship and book discussions.